How to fit a Glass Splashback
Fitting glass splashbacks is very easy, the below instructions apply to a simple rectangular splashback, a glass upstand or even a full wall glass splashback. Tools required: A silicone gun, neutral cure silicone. 
Method
Clean the area of the wall where the glass splashback will be fitted.
Apply neutral cure silicone adhesive in 'blobs' on the rear of the splashback.
Gentely push the glass splashback against the wall.
Leave the splashback in place until the adhesive cures.
Seal around the edges.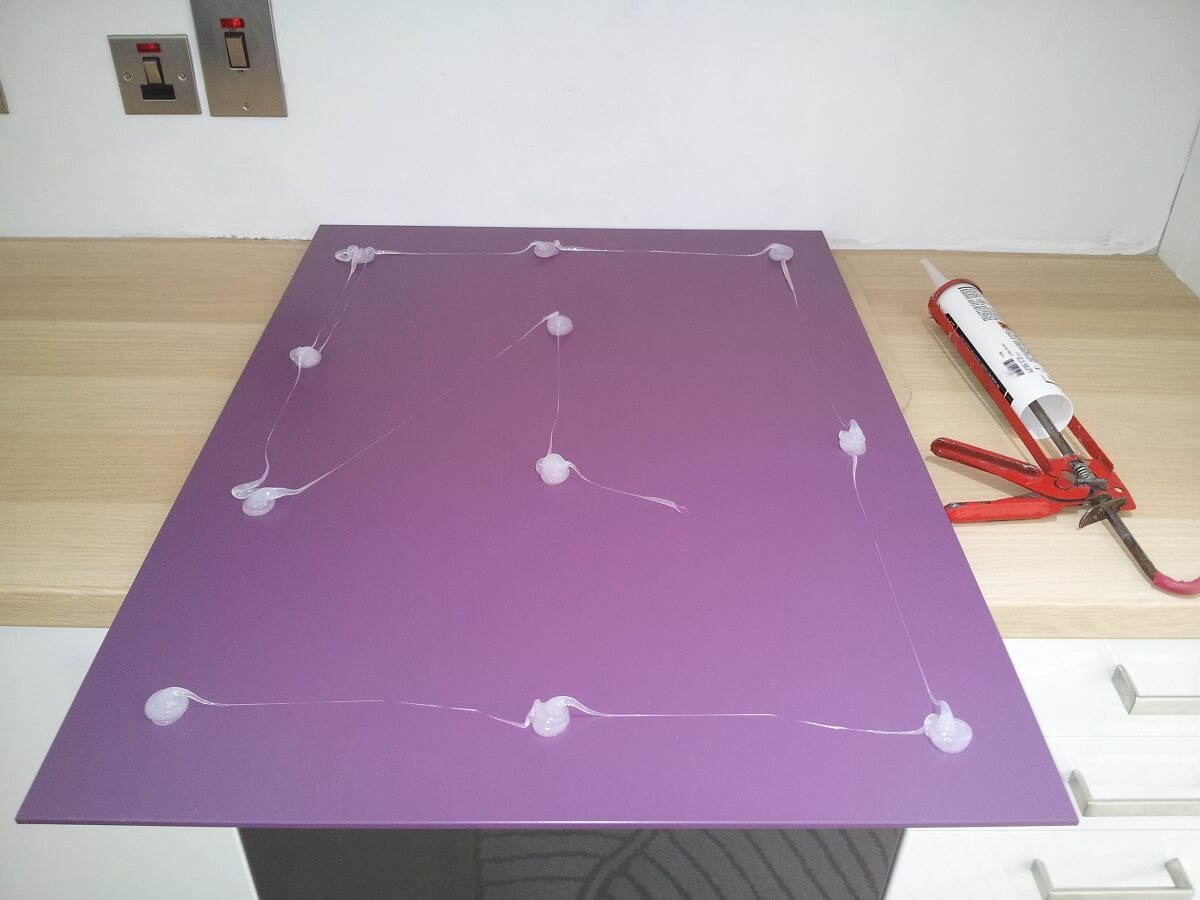 Detailed Instructions
Before fixing glass splashbacks to the wall please ensure that the wall surface is relatively even and free of any obvious bumps and hollows to ensure installation is straightforward. If two splashbacks are to meet at a corner a bump in the wall could throw out one end meaning the adjoining panel will no longer fit 

The walls do not have to be perfectly even as a little extra adhesive can be added in hollow areas and less where there may be a slight bump. 

Using our neutral cure, solvent free silicone, squeeze out equally sized blobs (roughly 20mm about 100mm apart. 

Be careful not to put any blobs too close to the edge when installing glass splashbacks to ensure a fine fit as the silicone may squeeze over the edge of the glass and make a bit of a mess.
Fitting your Glass Splashback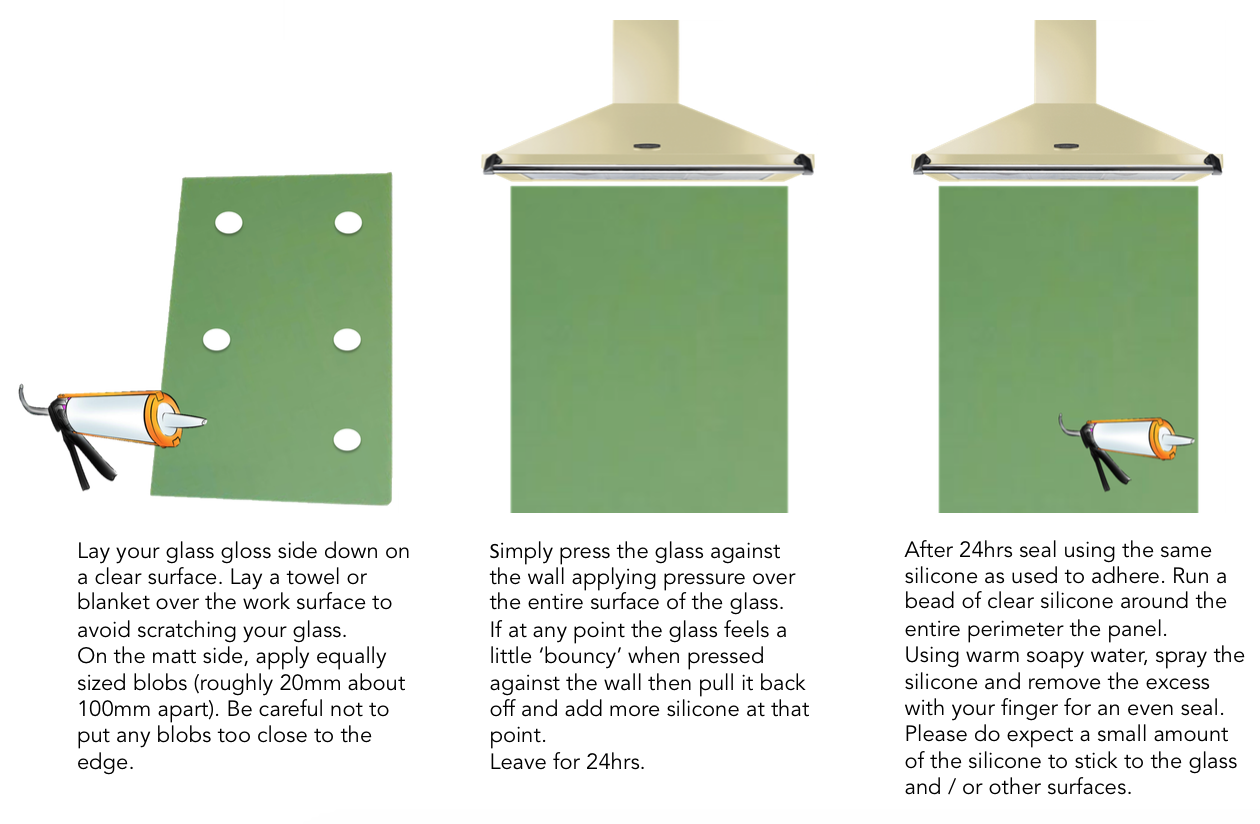 Watch Our Installation Video