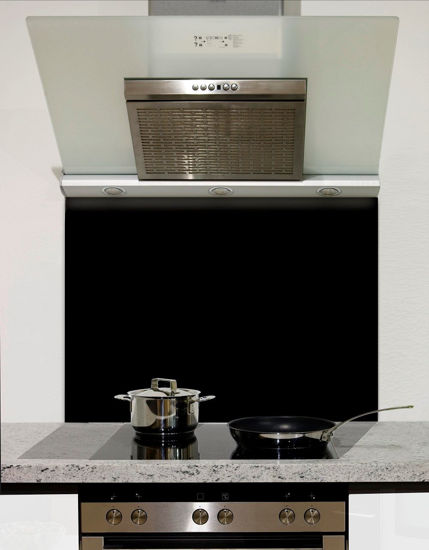 FREE SHIPPING
Black Glass Splashback made in the UK from 5mm toughened Pilkington glass with polished edges. Suitable for use behind all hob types including gas.
For custom sizes of this product visit here: https://www.diysplashbacks.co.uk/custom-splashback
Easy to clean glass splashbacks. Coloured and manufactured on low iron glass for a high quality finish.
Heat resistant to over 400C (degrees celsuis)
All edges are polished with a 1.5mm bevel
Order times and delivery
Delivered in around 1 week.
Glass and image colours
All of our coloured and printed glass splashbacks are manufactured using low iron glass, also known as optically clear glass. Low iron glass has, as the name suggests, a low iron content (not completely iron free)- so generally speaking colours viewed from the front of the glass are more or less the same as colours on the back. However, as the colours and designs are on the rear of the glass there can be differences in colour due to light refraction and reflection i.e. the colour can be affected by the colour of the light in the room.
Black Glass Splashback
A hydrophobic nano coating that makes the
surface more grease and water repellent

Provides extra protection to the backing by
protecting against wall salts and damp

No Foil Backing

Foil Backing [+£25.00]