How hygienic are glass splashbacks, and are they easier to clean than tiles?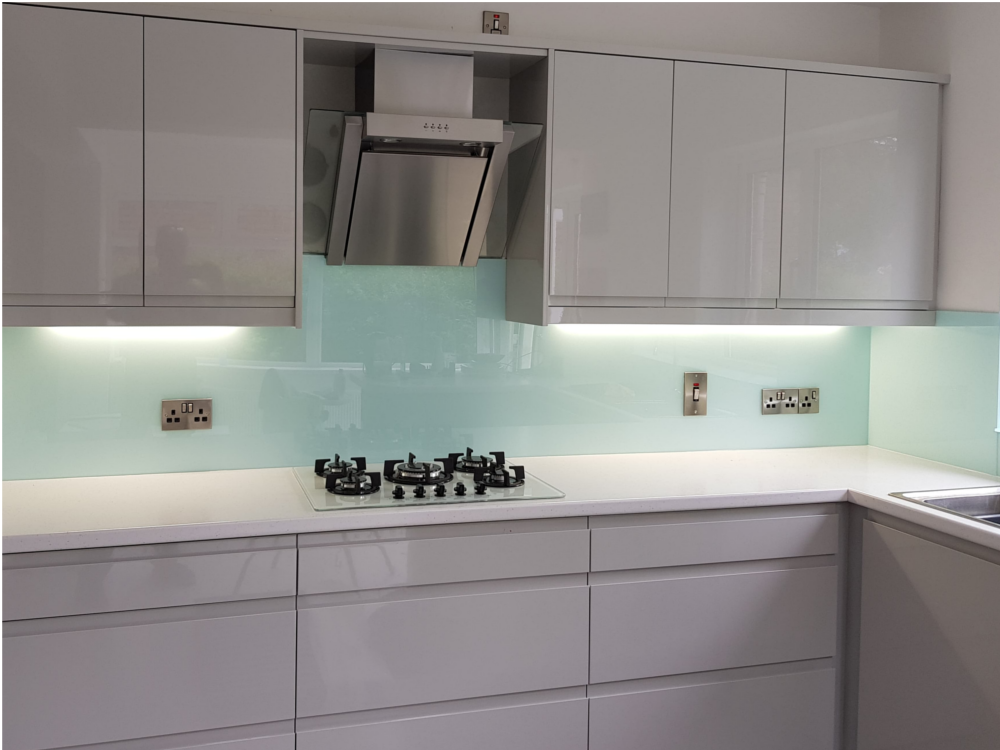 Glass splashbacks have many wonderful properties, however one of the biggest benefits of opting for glass over tiles  is their easy-clean qualities...
1. Far fewer pieces than tiles -
No matter what size of tile you opt for, there are generally many many tiles on each wall. Glass Splashbacks are available up to 2.4m in length, meaning it's possible to clad entire walls with one or two pieces in total.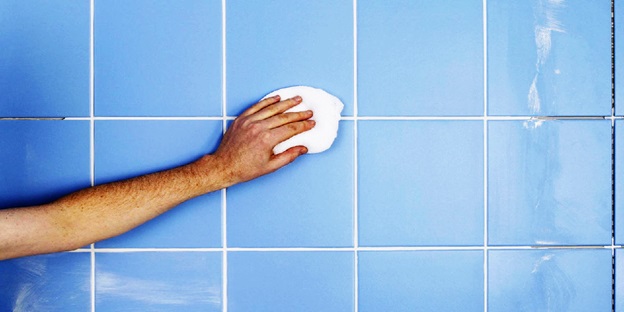 Image Source: www.cosmopolithome.com
2. Fewer pieces means fewer joins and no grout to clean! -
If your wall is larger than 2.4m, you might need a second panel of glass. However, glass splashbacks are simply butted together (see below) and sealed with silicone. This is much easier to clean and maintain than messy tile grout. Glass splashbacks also butt on to worktops and shower trays (also check out our coloured acrylic bathroom and shower panels)- with another fine amount of silicone to seal. If tiling, this area is usually grouted. Over time the grout cracks or errodes leaving an opportunity for water penetration.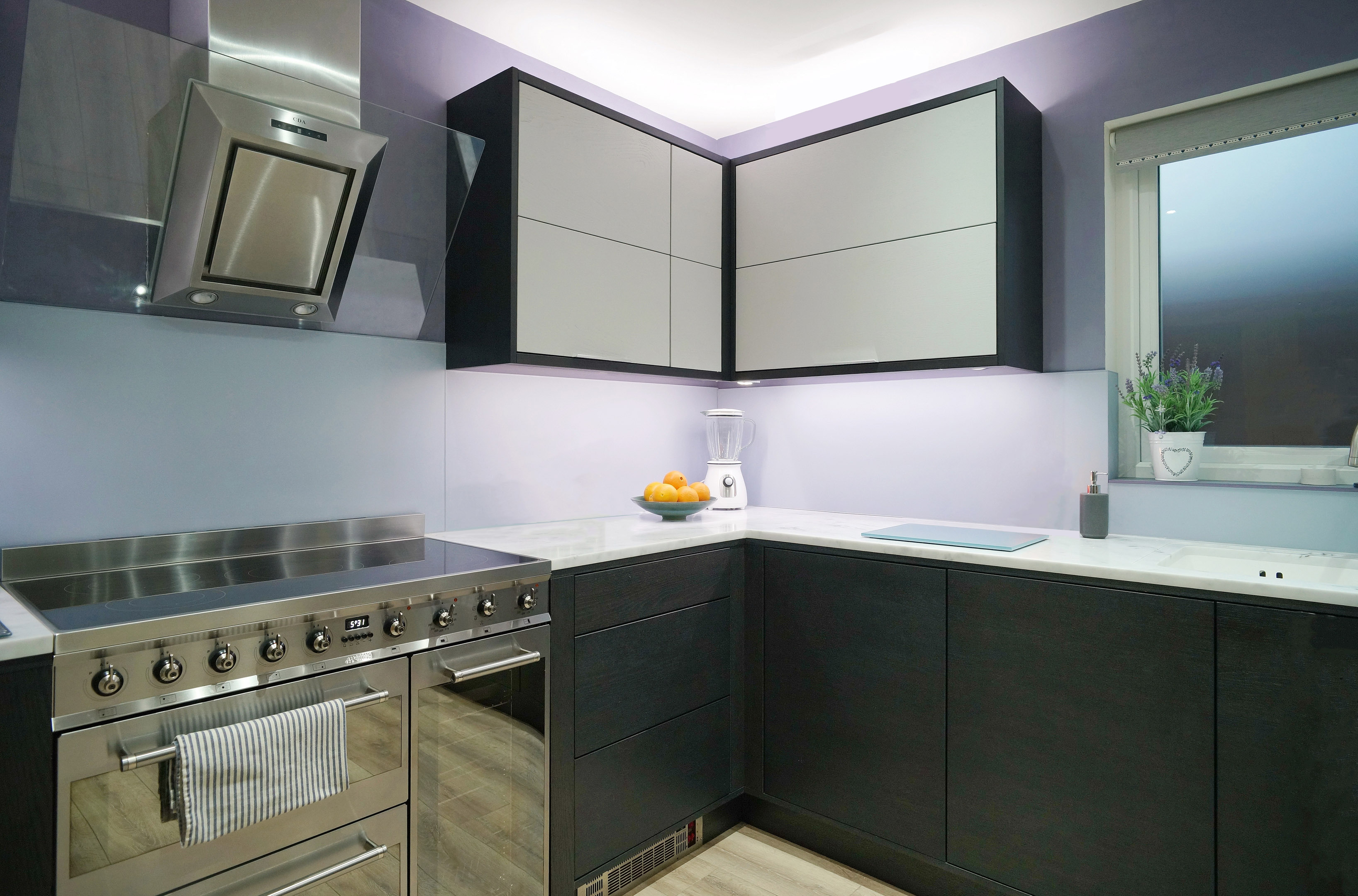 3. Glass Splashbacks are entirely flat-
Unlike tiles which can be uneven or even textured, glass splashbacks are as flat as is physically possible. This means there is no opportunity for dirt, mould and germs to build up on the surface, making glass splashbacks a more hygienic option.
4. Splashbacks are as non-pourous as possible-
Glass splashbacks are entirely flat, but even though they are machine made, they still have very tiny pores. Ceramic tiles are pourous (some more than others, such as natural stone) and therefore they can be like sponges for grime. 
There are no statistics for how fewer pores glass has compared to tiles, however you only have to touch your windows and mirrors to compare. Glass is as smooth and resistant to dirt as physically possible.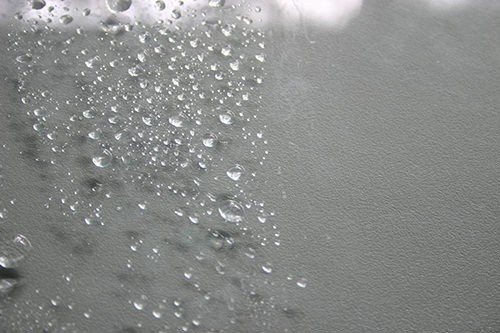 Image Source: www.opticalcoatings.com
To further mitigate against germs and dirt, we offer an EasyClean Coating with our glass splashbacks. This is essentially a glass scotchguard. Our EasyClean Coating can be added to your order during the quotation process.
The coating is applied to the surface of the glass and essentially seals the tiny pores- ensuring germs and grime cannot penetrate at all.
Effectively water would bead and run straight off the glass (see above).
5. In a world of germs and diseases like coronavirus, wipeable surfaces protect against infection!-
For all the benefits above, glass splashbacks are the best and most hygienic option for kitchen walls. Wipeable in seconds, your kitchen and bathroom will be as sterile as possible.