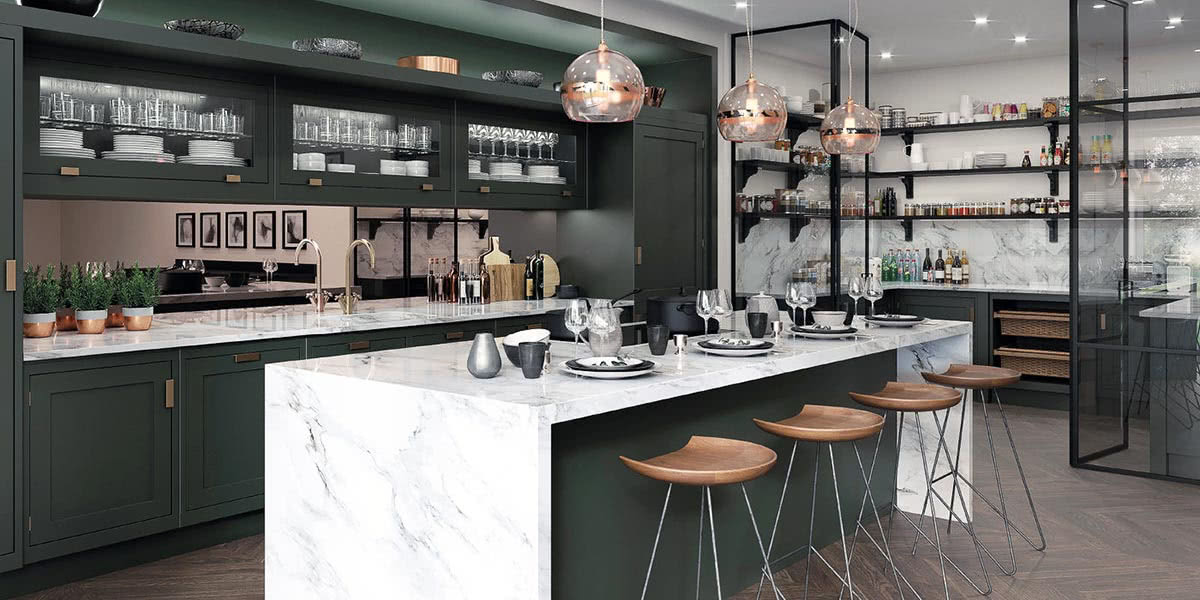 As we launch our new LUXE Glass Splashbacks Collection, we explore some of the ways to create a LUXE look in your kitchen. 
Subtle Metal Touches
Metal never goes out of date, however we think some of the recent trends to hit the high street went a bit too far! The Copper Pandemic saw an explosion of copper on to literally everything from handles (we love) to matching bins and kitchen roll holders (not so much love for these). 
However metal is always welcome in Interior Design as it adds depth, and is a perfect way to ground a scheme. The above kitchen by Mark Wilkinson uses a subtle hint of copper through the cabinet handles and lighting. It's just enough copper to make it interesting! We do offer a range of luxe glass splashbacks that will also perfectly suit these luxe kitchens.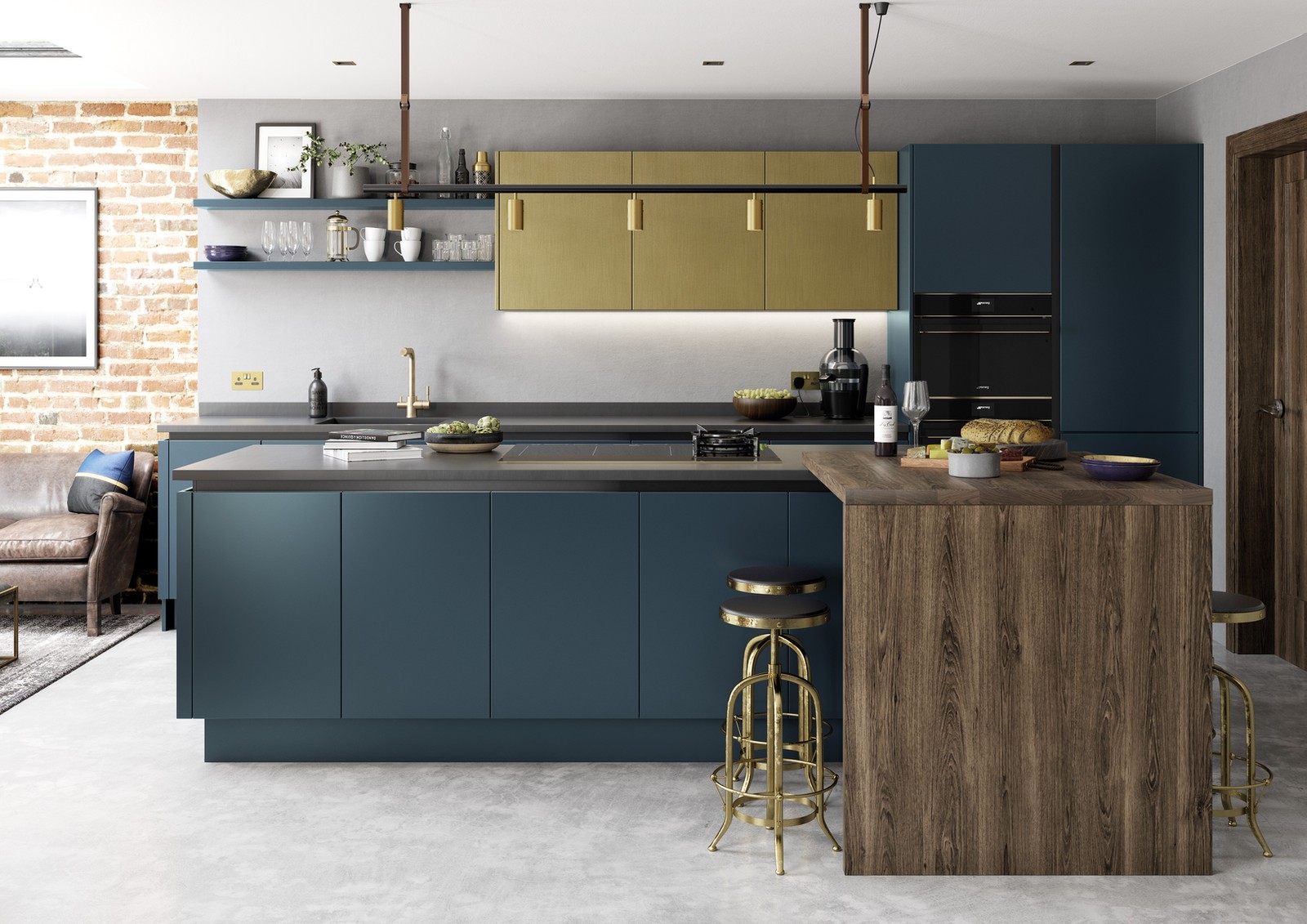 This kitchen uses brass as the secondary colour in the scheme. Rather than being religated to the sidelines, the brass wall cabinets stand out as a feature- this is balanced by the marine blue colour of the other cabinets, so it somehow remains elegant (when it would ordinarily be too much!).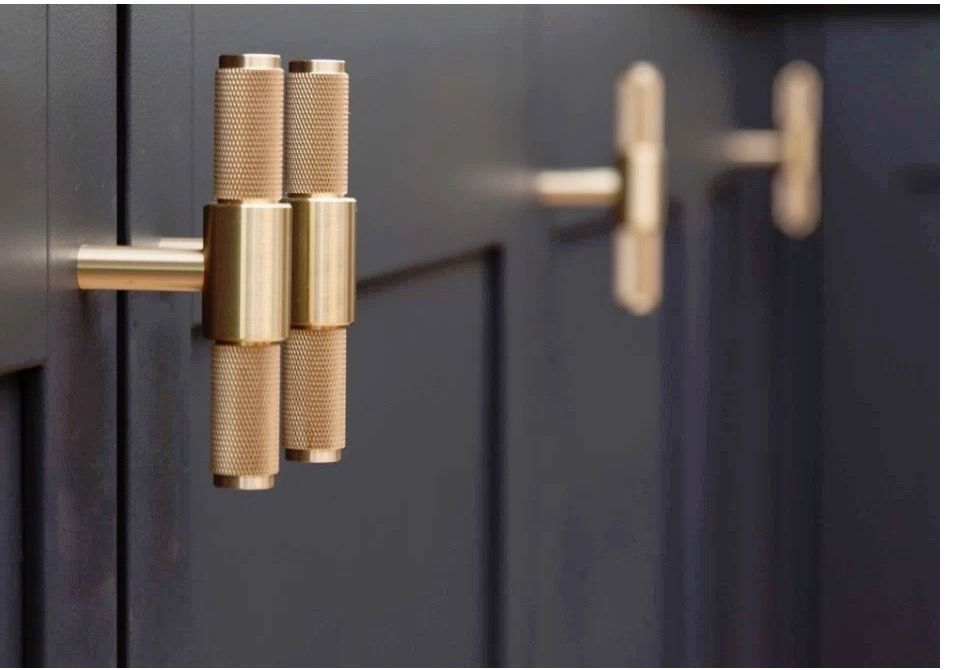 We're used to seeing metal in kitchen design via handles and hardware, however this is also an easy way to keep up with trends. Opting for a colour that's currently in vogue is easy with handles, as they can be changed relatively inexpensively when you tire of them. The above brass 'knurled' handles are huge for 2020, but their subtle texture means they will remain fashionable for years to come.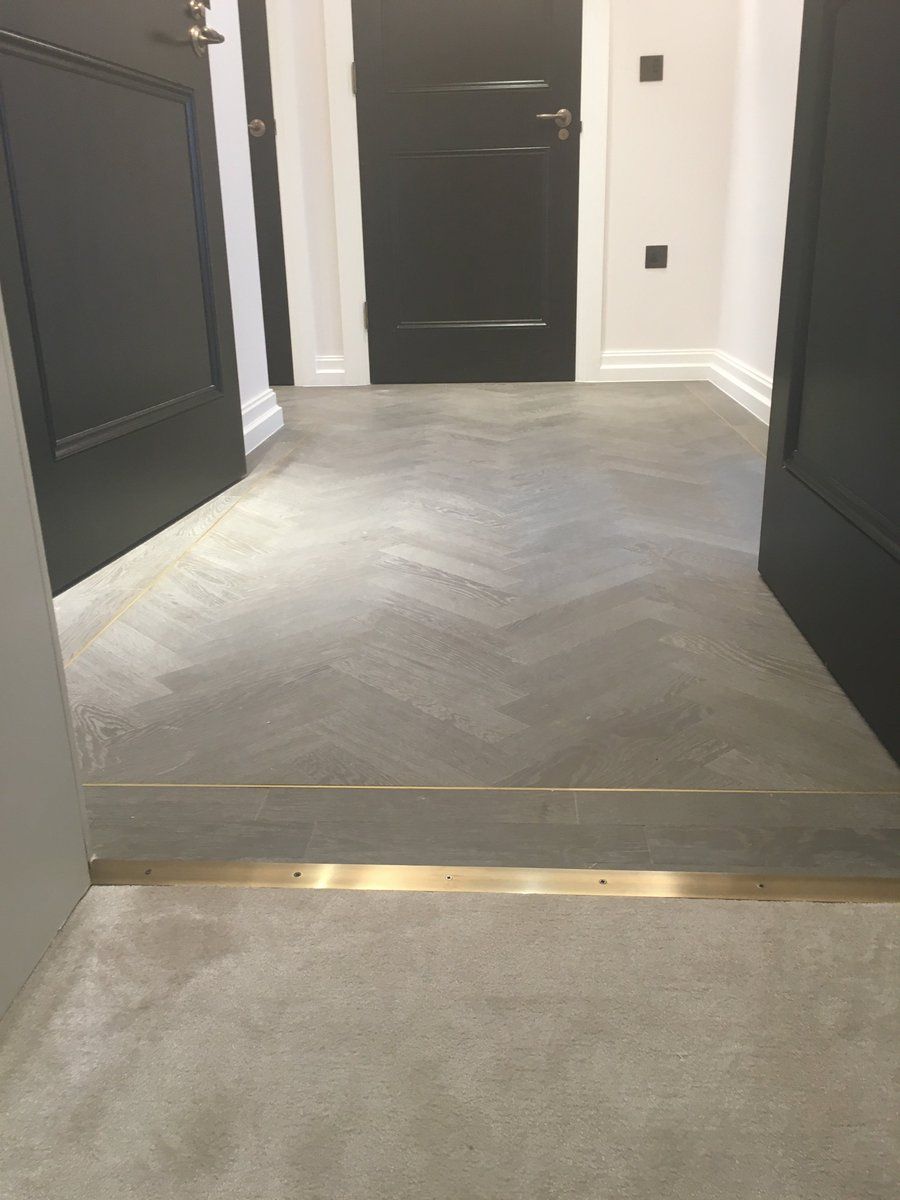 We're huge fans of Karndean & Amtico flooring. If you haven't heard of them, it's definitely worthwhile looking them up when you are selecting the flooring for your new kitchen. They are effectively vinyl planks that look like wood, meaning you can have a wood-look floor in your kitchen without the concerns over leaks and dents! One of the beautiful things about this type of flooring is that you can add accessories such as metal strips in to the design. The above image sourced on Pinterest shows a brass trim on a limed-oak effect floor in a hall. This could just as easily be a kitchen, and the trim could wrap around an island beautifully adding the subtlest hint of metal. Worried about splashes from cooking on a kitchen island? Our kitchen island splashbacks may be the solution.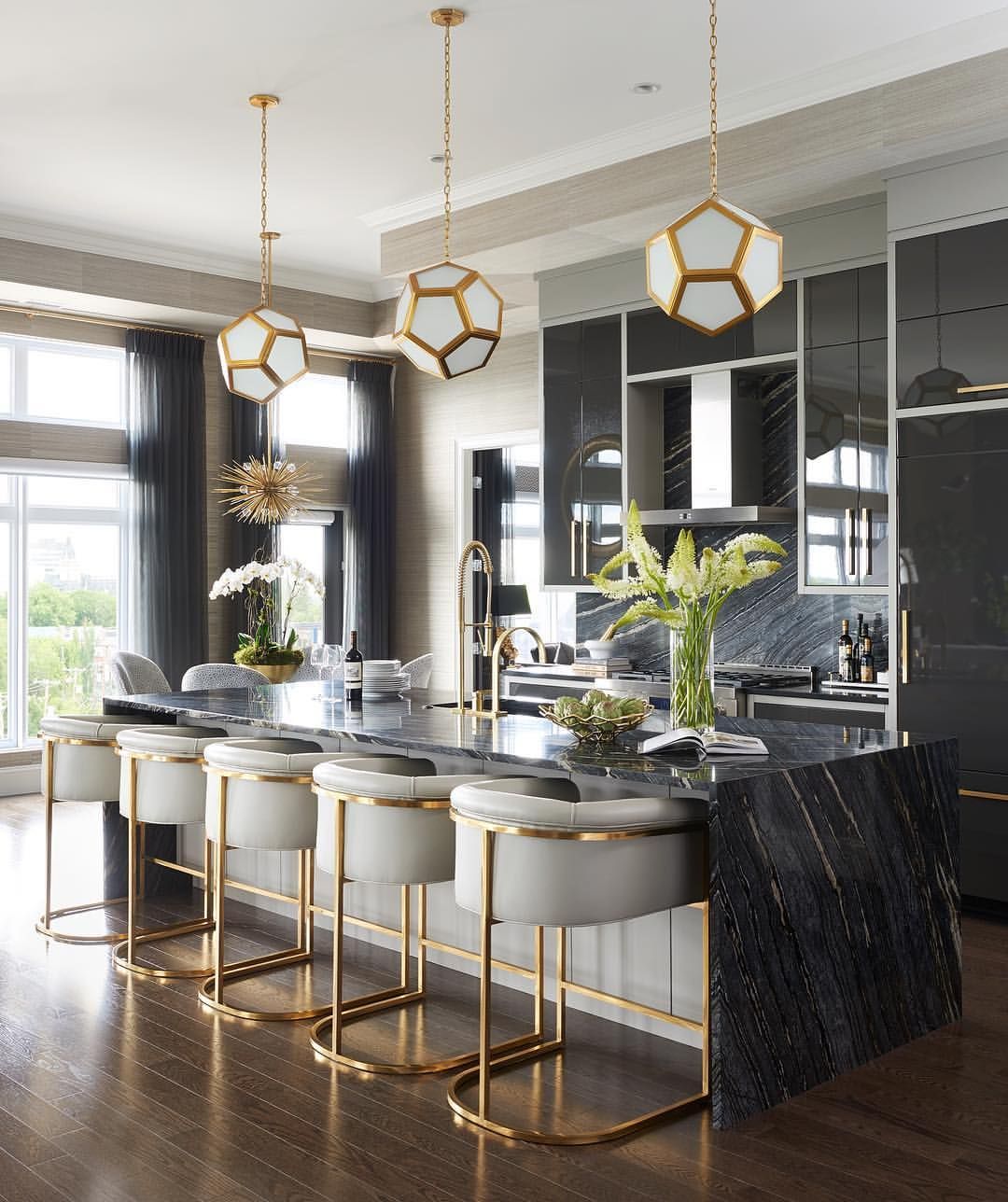 Lighting is another key way to add luxury, and also incorporate metals in to a design. These striking feature lights add impact above the kitchen's island.
Groupings of three small to medium lights work well over islands and peninsulas, however size is important. If a pendant is large, it is sometimes better to opt for two pendants and review the spacing.