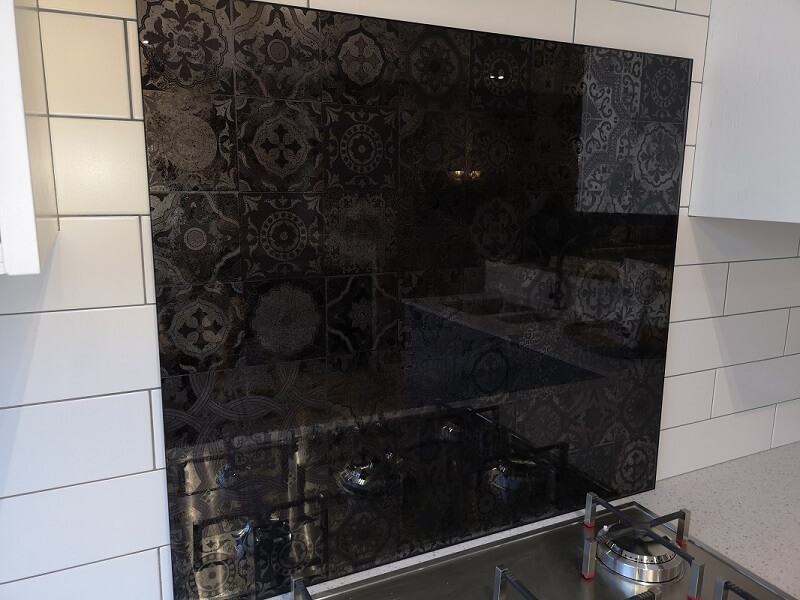 Mirror Mirror on the wall
At DIY Splashbacks, we're passionate about staying ahead of trends- bringing you quality and innovation at afforable prices.
Our team have been developing a new range of products due to launch during 2019. We're working on some unique, highly bespoke mirror products to add to our portfolio.
Let's start with this stunning Moroccan Tiles Antique Mirror Glass Splashback.
As with all of our glass splashbacks, this is made from toughened glass so can be used behind any hob, including gas.
The tile pattern is a recreation of some of the most popular moroccan tile designs, all in grey scale, with a highly reflective mirror finish.
The splashback pictured here is a bespoke size but we can manufacture and deliver in any size up to a maximum size of 1.5 metres by 2.5 metres.
Our splashbacks can also be cut to fit around (behind) electrical sockets and we can even recommend installers across the UK who can fully measure and fit our products for you.
For more information on this exciting new product, you can visit the product page or email us.