Pantone Colour Of The Year
For over two decades, Pantone's Color of the Year has influenced product development and across fashion and homeware, well as product packaging and graphic design.
The Pantone Color of the Year involves trend analysis. To arrive at the selection each year, Pantone's color experts at the Pantone Color Institute comb the world looking for new color influences.
This can include the entertainment industry and films in production, traveling art collections and new artists, fashion, all areas of design, popular travel destinations, as well as new lifestyles, playstyles, and socio-economic conditions. Influences may also stem from new technologies, materials, textures, and effects that impact color, relevant social media platforms and even upcoming sporting events that capture worldwide attention.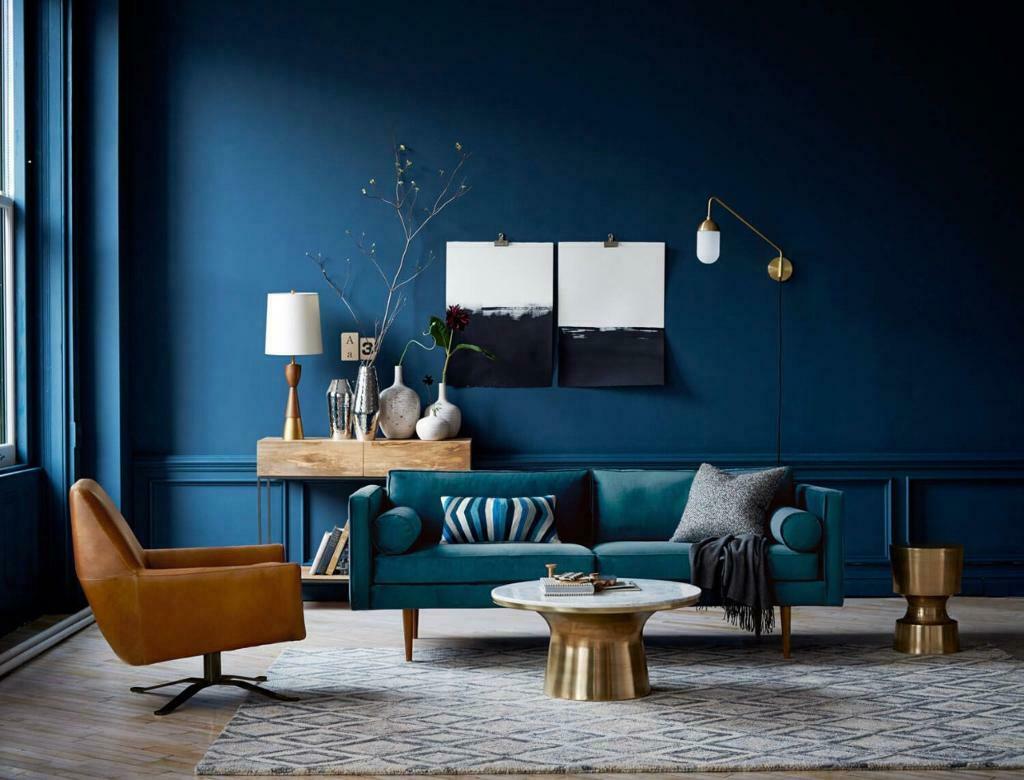 Trending
As mentioned above, The Pantone Power House is so influential in Interior Design, that you'll often find their recommended colours trickling down in to High Street schemes & products but this year's shade has been growing in popularity since 2017.
Although not a direct match, Farrow & Ball probably started the Inky Blue trend in the UK at the beginning with Drawing Room Blue (shown above). Still a very popular colour today.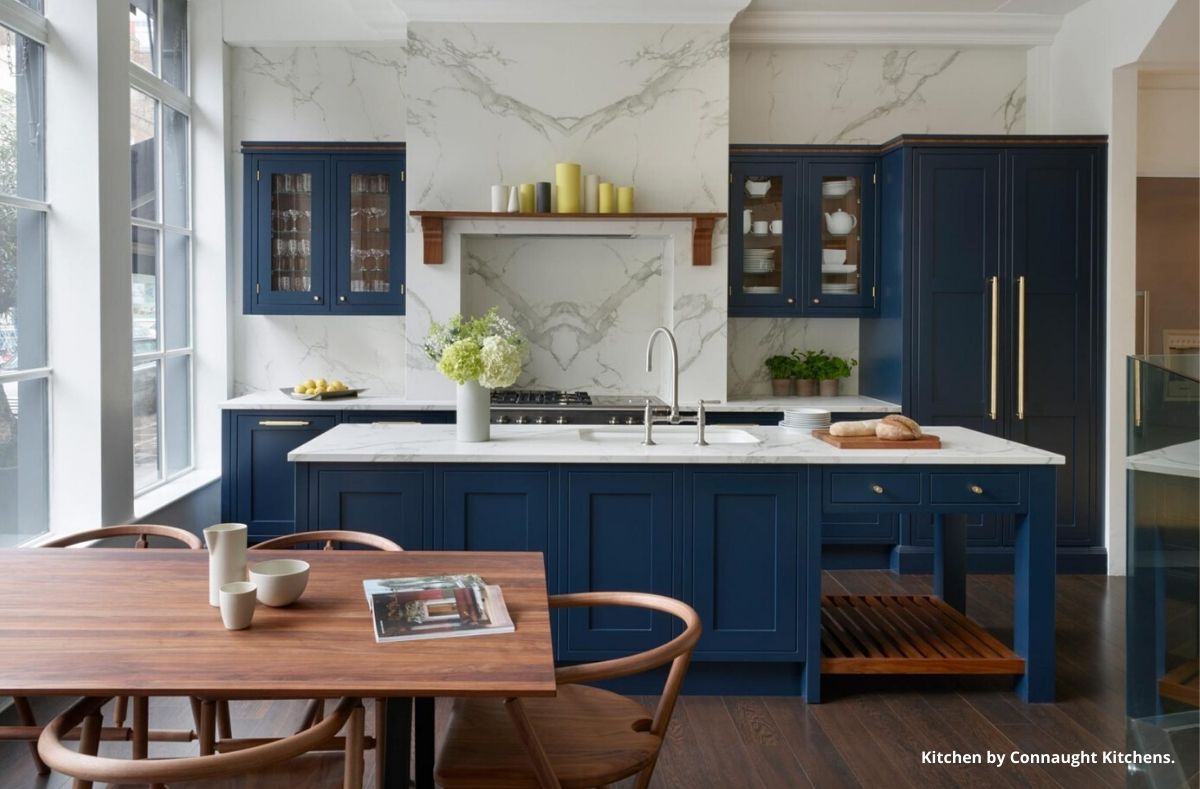 Kitchen Design

Next to embrace the blue trend were UK Kitchen Designers. Blue has become increasingly popular as a feature island colour, and for the brave- an entire kitchen.
Although gorgeously trendy, do you love it enough to commit to an entire kitchen?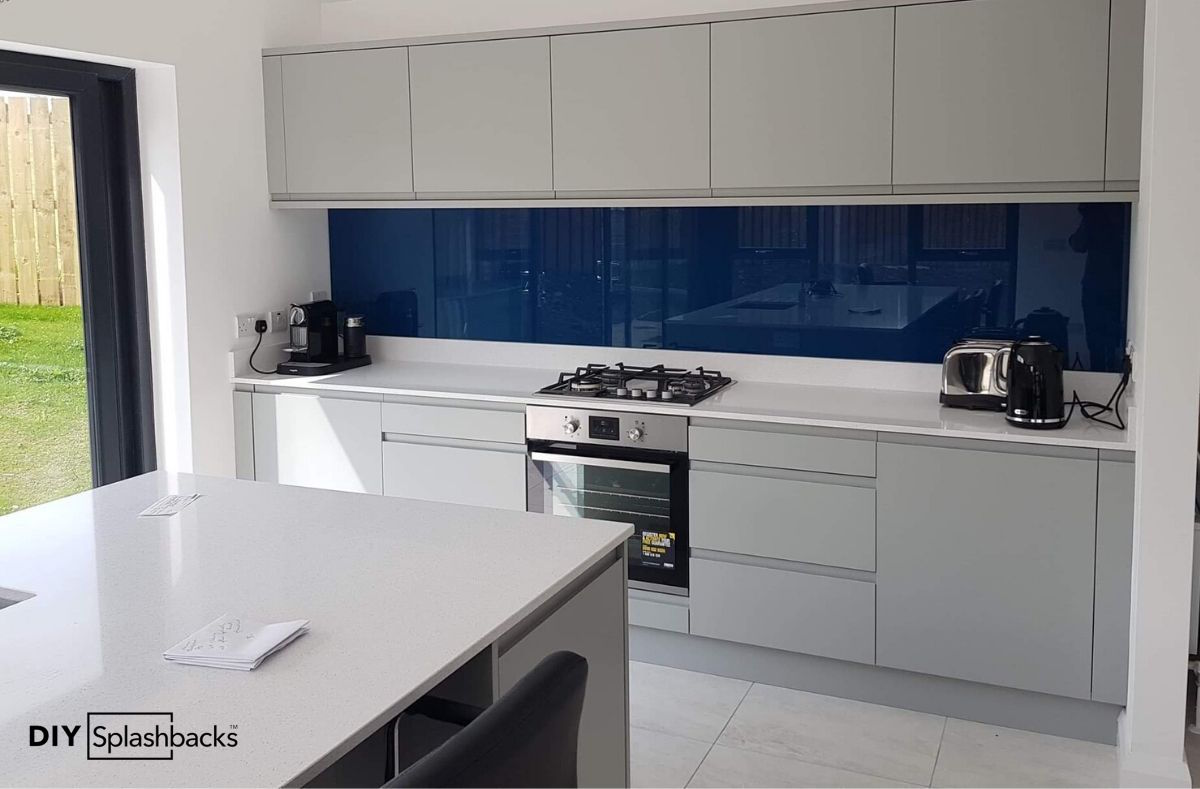 Glass & Acrylic Splashbacks
Slightly less of a commitment, many clients opt for a blue glass splashback. Opting for blue as an accent colour is an easy way to embrace a trend, without the expense of re-painting your kitchen in a few years should you tire of it.
Future Proofing
Glass Splashbacks are afforable, and easy to fit / remove. Our splashbacks are manufactured from toughened safety glass meaning they can be removed in one piece. Depending on the amount of adhesive you used originally, most walls are usually in great shape afterwards. This gives clients the opportunity to change their splashbacks as often as they like- without the expense of re-plastering or drafting in a tiler!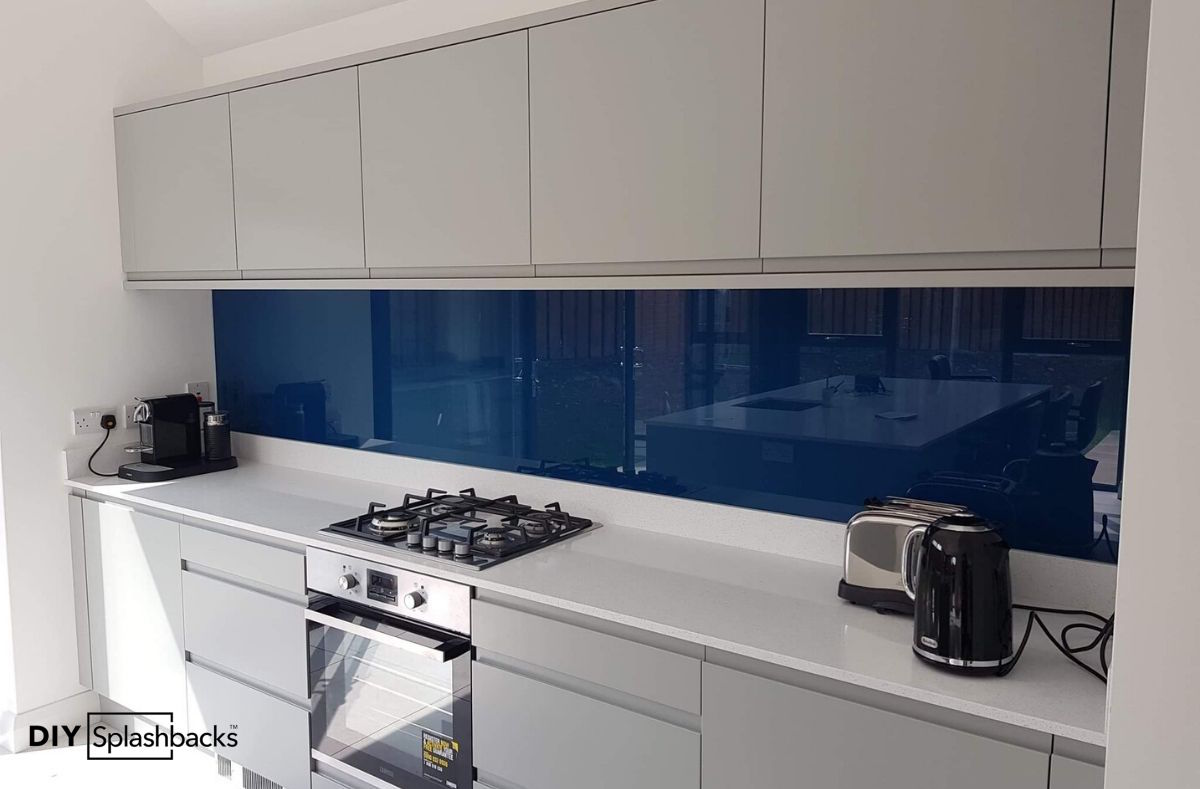 However, let's not get ahead of ourselves! We're confident that kitchen design will include blue for many years to come.