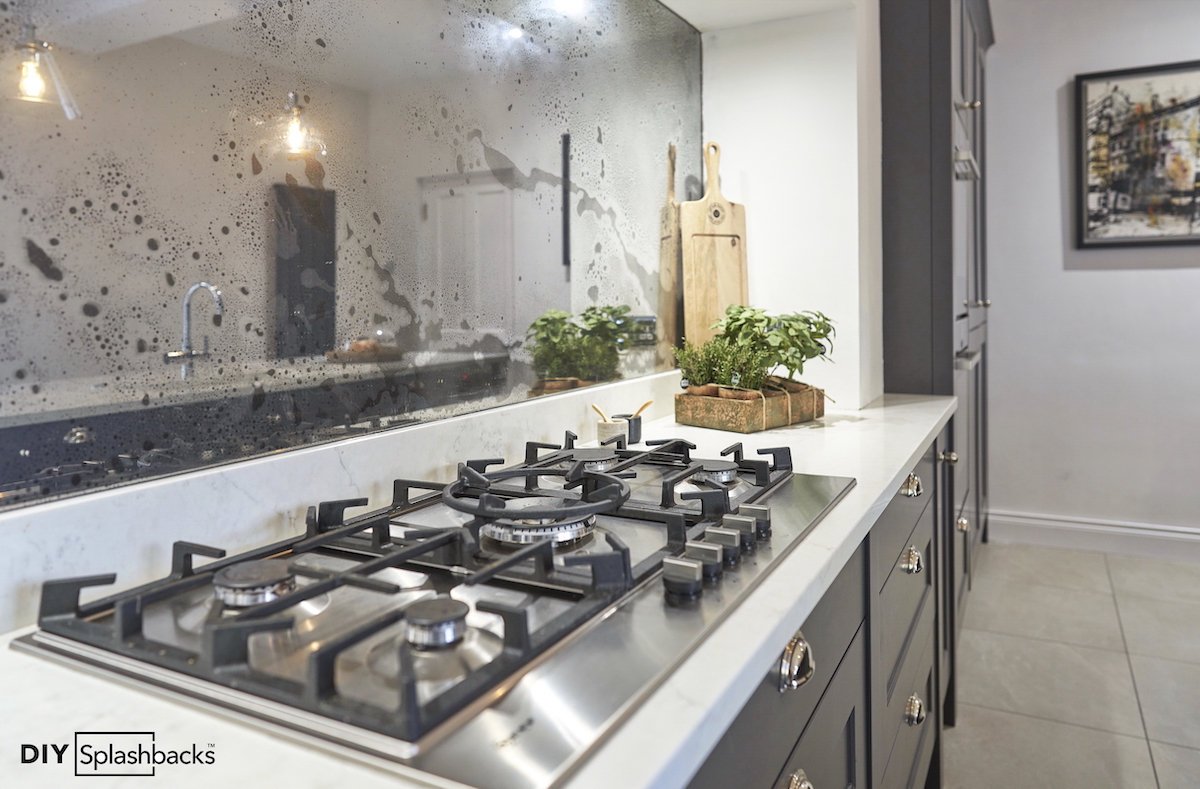 Antique Mirror Splashbacks
One continuing trend for interiors and specifically kitchens in 2020 is Antique Mirror.
Synonoumous with the beautiful work of Humprey Munson Kitchens who were among the first to introduce them in to kitchens in the UK, Antique Mirror Splashbacks are now an afforable option to add luxury and elegance in to any kitchen design. 
Is mirror safe in a kitchen?
Ordinarily, it isn't as straight forward as buying a piece of mirror, or popping one out of a frame and sticking it behind your hob. For safety reasons this isn't possible, as mirrors are not normally manufactured in toughened glass. This means that if they are knocked, or exposed to extremes of heat they will shatter.
DIY Splashbacks tinted and antique mirror splashbacks are manufactured in-house from toughened safety glass, meaning home owners can have no concerns over their safety in the kitchen. Using state of the art techniques, each one of our mirror splashbacks is made-to-order by the DIY Splashbacks team. We take the quality and safety of our products very seriously! Our splashbacks are both heat resistant and shatter resistant!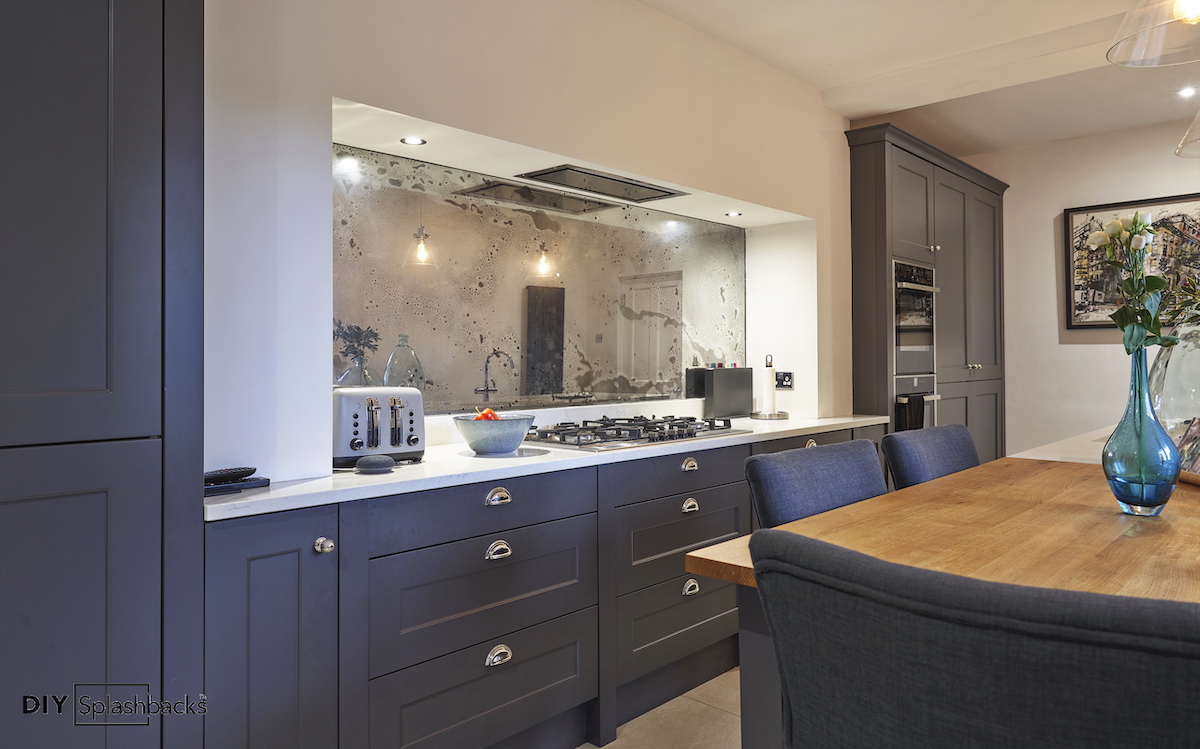 Made to Measure
All of our glass splashback products are made-to-measure, meaning you can have a glass splashback that fits perfectly in to your space. This stunning kitchen above combines two of 2020's biggest trends, Graphite Grey, and Antique Mirror. This elegant look is sure to withstand the test of time.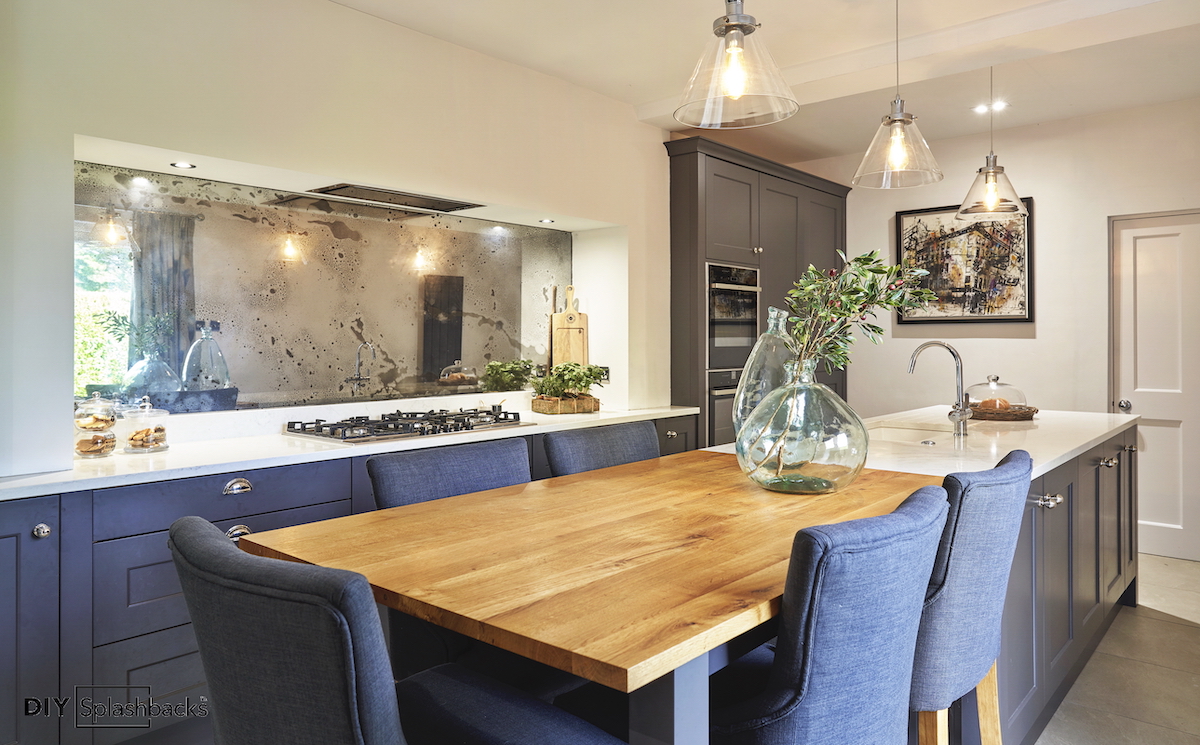 Not limited to classic kitchens!
At DIY Splashbacks, we encourage you to defy convention and exercise your creativity! So although Antique Mirror is typically paired with classic kitchens, we love to see these in other spaces.
This stunning contemporary kitchen below uses an Antique Mirror Splashback to contrast with an otherwise minimalist room. This savy homeowner opted for laminate up-stands on the perimeter of their kitchen, and simply fitted a splashback behind the hob. This is a clever, budget friendly way to achieve an elegant look, without the cost of a fully fitted splashback.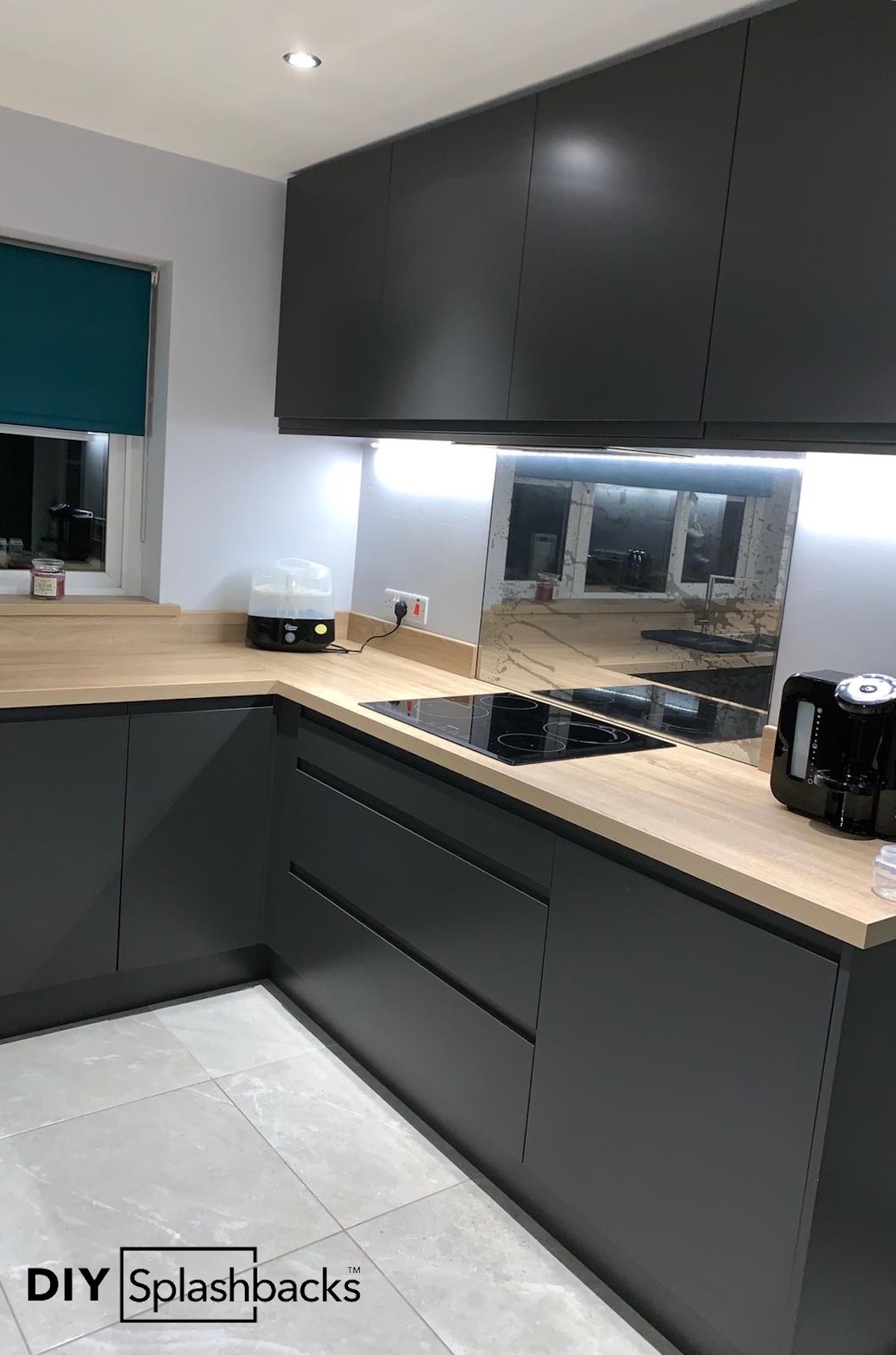 Tell me more!
If you are interest in a similar look, why not get an instant quote today?
Click here to explore our range of Mirror Splashbacks : Discover More