Beauty is in the eye of the beholder and style is a matter of personal perception.  When it comes to convenience and practicality, there will always be those who favour aesthetics over an easy ride.
But how about an option that combines the best of both worlds? If looking to give your bathroom an overhaul, why not consider splashbacks as an alternative to traditional tiles?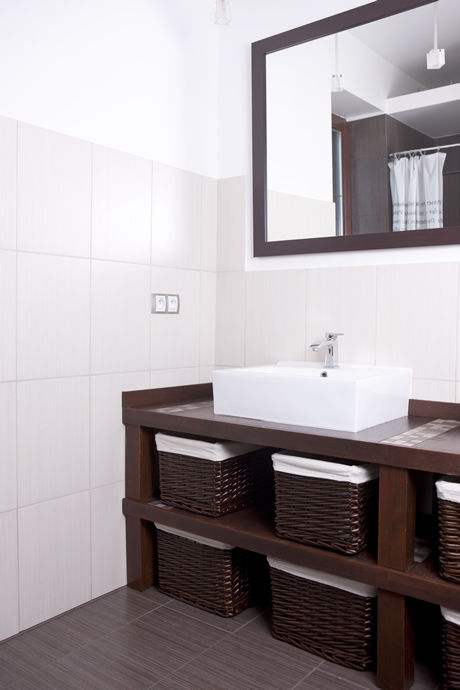 It may sound like an unusual approach, but there are actually countless benefits to splashbacks as an alternative to tiled surfaces. Available in a wide range of colours and manufactured from toughened glass, splashbacks can be great for creating a sleek, sophisticated and stylish contemporary finish.
So before placing an order for your bathroom tiles, consider the following benefits of high-quality splashbacks:
    Quick and easy installation
Firstly, splashbacks can significantly reduce the amount of time needed to complete the project. This is for the simple reason that a single splashback can cover the same surface area as multiple tiles. The larger the sheet of glass, the quicker and easier it is to get the job done. Given how most quality kitchen splashbacks are made to measure, you can order pretty much any size and shape you need to suit your bathroom.
    Cleanliness and hygiene
Some types of bathroom tiles can be surprisingly difficult to keep clean and hygienic. In fact, any bathroom tiles that have a textured surface can accumulate dirt, gather grime and result in the build-up of limescale. One of the appealing features of glass splashbacks is the way in which they could not be easier to keep clean. A simple wipe with a damp cloth is all that is needed, coupled with the occasional polish to keep them in pristine condition.
    Repairs, replacements and alterations
Something else to bear in mind is how comparatively simple it is to remove and replace kitchen splashbacks. Removing tiles that have been grouted securely in place to repair, replace or upgrade them can be a difficult and messy job. With a glass splashback, it takes no time at all to remove the panel from the surface and upgrade or replace it with anything you like. This means that if you do change your mind or decide to mix things up in the future, it won't be a major undertaking.
    An indefinite lifespan
Last but not least, high-quality glass splashbacks for bathrooms that are appropriately taken care of can last pretty much forever. Or if not forever, at least several decades without losing their lustre. Glass splashbacks are not prone to fading or becoming discoloured overtime. The toughened glass surface is also resilient to scratches and scuffs giving them a longer life than standard tiles.
For more information on any of the above or to discuss your requirements in more detail, contact a member of the team at DIY Splashbacks today.