Antique effect and designer mirrors are, without doubt, the latest trend in kitchen wall covering designs and an area we are developing. The latest designs we have created, which can be purchased from our antique mirror splashbacks page, are below. Featuring gold, rusted and stone textured veins each mirror is hand made at our UK factory in made to order sizes.
GOLD VEIN MIRROR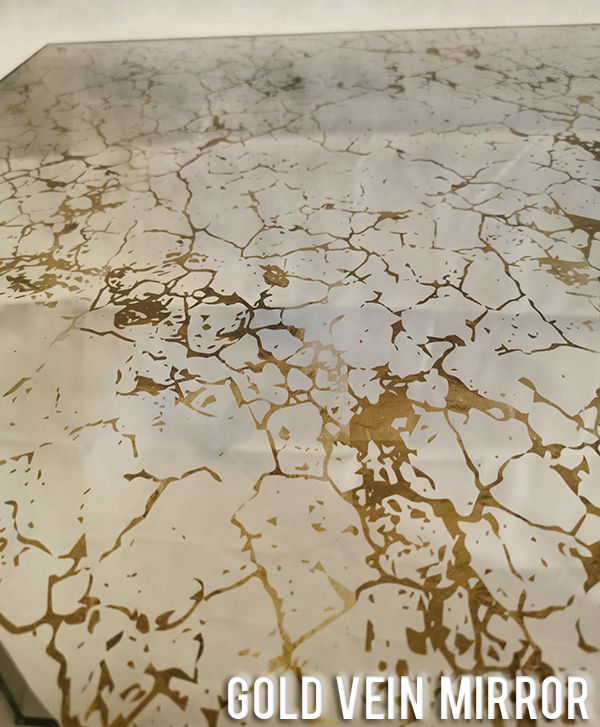 The Gold Vein effect has been created to simulate the varying colours of gold as it reflects light. All areas without this gold vein are highly reflective, silver, mirror. The Gold Vein design should sit comfortably in most kitchens, it is partculary well suited to blue, white and black kitchens with the gold veins adding a nice extra feature that you just will not achieve with a standard silver mirror.
Rusted Vein Mirror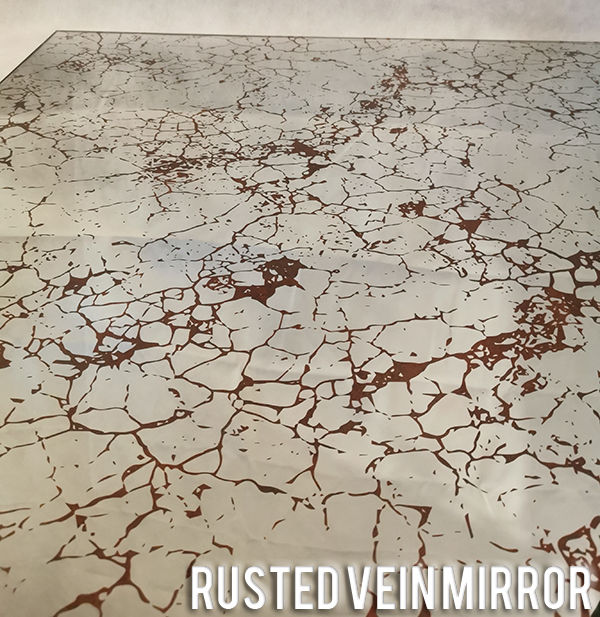 The new Rusted Vein mirror design has again used a rust effect to create the look of rust, encapsulated by silver mirror which really brings out the rusted veins in the design. The Rusted Vein antique mirror design is also well suited to darker kitchen units and doors and would be well suited to kitchens featuring copper accessories and lighting.
Stone Vein Mirror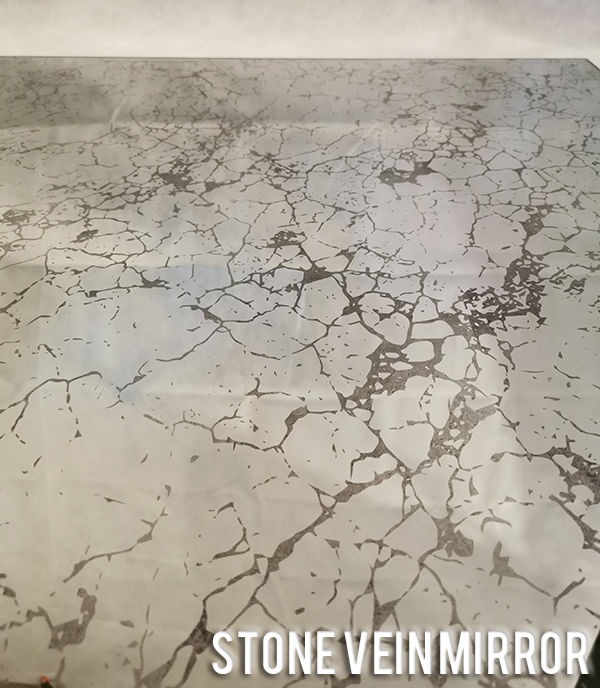 As with the gold and rust vein antique mirror designs we have used a textured design to try to create a stone effect in the pattern of the vein. Breaking up the plain silver mirror all of the vein design antique mirrors are idealfor customers who would like a mirror but want something that is a little more of a statement piece.
All of our antique and mirror splashbacks are made in the UK using toughened glass so can be used behind all types of kitchen hobs. As they are made to order they can be made in any size up to 2.5m wide by 1.3m high which should be large enough for most kitchens. For kitchen walls over this width of 2.5m the same look can still be achieved but the splashback should be broken into sections rather than one single piece. Likewise with our coloured glass splashbacks, we are able to cut and shape the mirrors to allow for socket cut outs and to follow the shape of your kitchen walls.
A full measuring and fitting service is available for large parts of the UK, we do not have our own fitters but we can recommend trusted installers with whom we have been working with for many years. More details on our measuring and fitting service is available by contacting us- it's best to start by emailing us your requirements along with the postcode of the property.
If you would like to see any of these new designs, or another other design or colour, samples can be ordered from the product sample page of our website.