A common question we are asked is how does the cost of a glass splashback compare to the cost of tiled kitchen walls. Let's take a look to see how they compare. In this study, we will use prices from one of the UK's largest tile suppliers.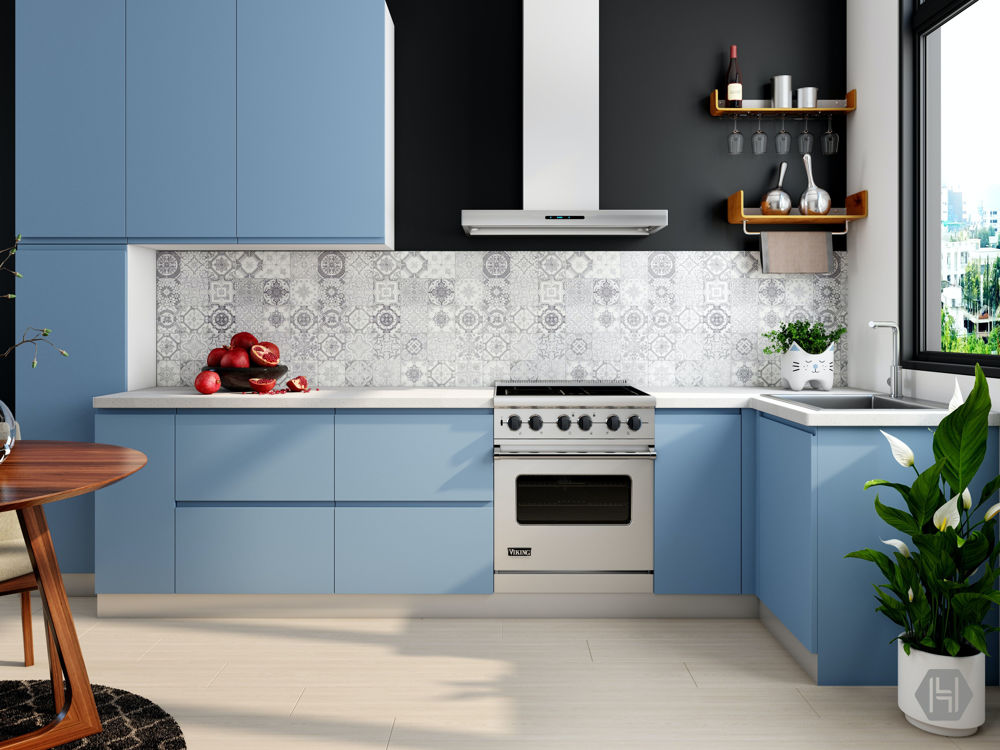 Kitchen Wall Tiles (prices vary by retailer)
Subway Kitchen Wall Tiles £25-£30m2 (as high as £155m2 for glass subway tiles)
Rustic Kitchen Wall Tiles £57m-£139m2
Victorian Kitchen Wall Tiles £48-£395m2
Terazzo Kitchen Wall Tiles £39-£79m2
Glass Kitchen Wall Tiles £60m-£250m2
Tile Adhesive £26.99 will cover around 6m2
Tile Grout £20.99 for a 2.5kg bag (not pre-mixed) which will cover 8.9m2
Hiring a professional tiler £20-£50m2 for wall tiles (depending on location, many tilers would have a minimum charge of £150-£200)
As you can see from the above prices, a tiled wall would cost anywhere from  £52.50m2 to £452m2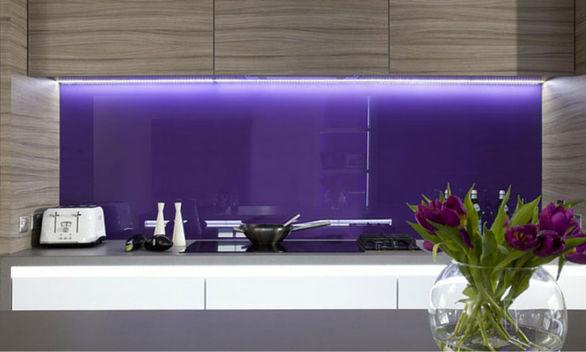 The Cost of Glass Splashbacks
We will use our own prices to compare to the cost of kitchen wall tiles
Coloured Glass Splashbacks 
600mm x 750mm (0.45m2) £235m2, adhesive £7.99, fitting- 5 minutes to fit yourself
Full Wall example 2400mm x 500mm £180m2, adhesive £7.99 fitting varies by location but £200 - £500 (if you can't fit yourself).
Cost for comparison £243m2 - £596m2 (the price is greatly influenced by the fitting cost, a fully ktichen up to 6m2 would be the same installation cost so for a full kitchen the fitting cost should realistically be around £33m2 - £83m2 which would reduce the cost for compasion to £213m2 - £263m2 based on a 6m2 area
Mirrored Glass Splashbacks
600mm x 750mm (0.45m2) £495m2, adhesive £7.99, fitting- 5 minutes to fit yourself
Full wall - 2400mm x 500mm £412m2, adhesive £7.99 again fitting costs vary by region (and fitter)
As with the above prices for coloured glass, fitting can be as low as £33m2 if the fitter is covering a kitchen with a wall area of around 6m2.
Head to head/like for like
As with any product, you can purchase products at the high or low end of the market. Kitchen wall tiles are no exception. Prices from one high street retailer who themselves are not the high end of the market range from £25m2 to £395m2 alone depending on the style of wall tile. To make a more fair comparison then we will use the glass wall tile prices to compare to the cost of a coloured glass splashback
Cost of glass kitchen wall tiles compared to coloured glass splashbacks
Glass Kitchen Wall Tiles £60 - £250m2
Coloured Glass Splashbacks £180 - £235m2
Cost of installation, wall tiles from £20m2, glass splashbacks from £33m2
As you can see there isn't a massive price difference between the two but there are some factors that should make a glass splashback more appealling than kitchen tiles.
Glass Splashbacks are very easy to fit yourself and even a novice DIYer can achieve great results
Kitchen wall tiles require grout, which is very easy to stain and not so easy to clean- unlike glass
The labour costs for professionally fitted glass splashbacks (which require two visits instead of one as the site survey must be first made) is on a sliding scale, so the larger the area the cheaper the m2 tends to be.
For a contemporay kitchen, not having any lines or joins in the glass does not spoil the look of a sleek kitchen
Wall tiles can of course look beautiful and are the right choice in many kitchens, like every room of the home it is important to take time to choose the right colours or wall coverings to suit your decor.
To answer the question, are glass splashbacks cheaper than tiles, the answer is both yes and no. It depends on the tile chosen and the area you would like covered. A cooker splashback only is without doubt going to work out a lot cheaper than tiling as it is something you can fit yourself in a matter of minutes. A single wall of glass to under cabinet height will in most cases work out a little more expensive than lower end kitchen wall tiles but for full kitchen the cost is comparable (again depending on the wall tiles chosen). Glass splashbacks can also vary considerably by supplier and style, antique mirror splashbacks would be at the higher end of the scale.