What is an upstand?
In kitchen terms, an upstand is a small strip of kitchen worktop, glass or acrylic usually 100-150mm in height that fits in the rear wall edge of your kitchen worktop.
Historically these were made from 18mm laminate or stone and used to hide any gaps between the kitchen worktop and the wall behind (walls are rarely completely flat).
More recently though they are available to compliment glass and acrylic splashbacks (see below)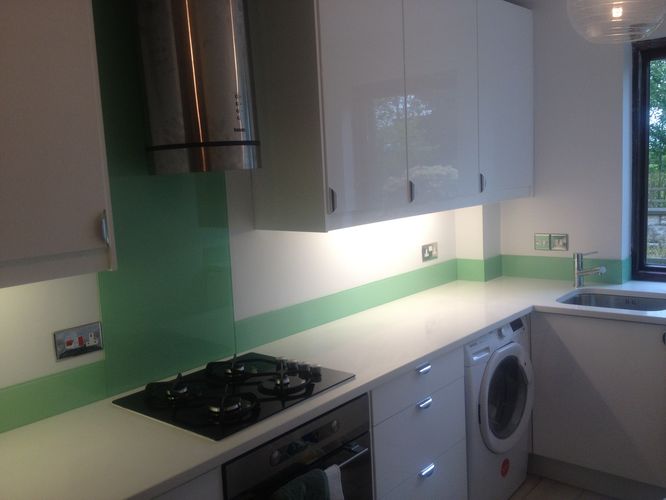 As you can see, using the same colour of glass upstand as the glass splashback has really added a feature to this minimalist white gloss kitchen.
The above is something you can very easily measure and fit yourself for a few hunder pounds and allows you to introduce stronger colours to your kitchen pallette without overdoing it.